What is Forex CRM? How does it work?
Smartphones and Internet, these are the two innovations that has changed how people manage relationships, avail services, do shopping, learn something and earn money. How can be forex trading ever be immune to these revolutionary technologies? The world has become a global village today. Anybody can offer any product or service anywhere. And the same is true for forex trading too. Today, anyone can be a forex trader or a broker and indulge in forex trading from anywhere, anytime. Especially being a forex broker, it has become so much easy and accessible by using forex CRM.
What is a CRM?
CRM means Customer Relationship Management. It is a concept of management that is concerned with creating and maintaining relationships with existing and potential customers. In the old times, CRM was a rare human skill and those who excelled at CRM, excelled at business. The CRM we are referring to in this blog is CRM Software. It is a software which is designed for your sales and operations teams, to engage with people and ensure greater revenue for the company. Managing external relations using CRM software, a small team can manage huge no. of business relationships, at the same time.
Forex CRM
Forex CRM is a software that is designed exclusively for the forex brokers. A forex broker needs to engage with thousands of forex traders every day. The objective could be support services, promotions, sales, anything; forex CRM facilitates customer relationship management through automation of processes. Be it finding new customers, approaching potential customers, engaging with interested customers and getting on-board maximum no. of customers, Forex CRM itself becomes a sales engine for any forex broker, driven by the sales team. Also, it helps the team to maintain constant contact with the existing traders onboard and ensure maximum retention.
Functions of Forex CRM | How does CRM work?
1. Identifying and classifying the leads
Sales is one of the major functions of forex CRM. The leads can be generated using variety of methods such as referrals, advertising, organic presence, etc. It becomes a herculean task for the team if they are supposed to categorise each one of them individually. A CRM is a comprehensive software which integrates all the sales functions and allows the teams to manage multiple leads at the same time.
2. Managing relationship with IBs
Independent Brokers (IB) are very important stakeholders in forex trading. An IB can ensure a great chunk of business for any forex broking company. So, just like relationships with independent traders on your platform, the relationships with independent brokers are important too. Forex CRM software is the best option for making it big in the forex broking industry. CloudForex CRM is the one software you need! Request for a free demo.
3. Offering customer support
Gone are the days when you had to set up a call centre to manage the customer relationships. Today, with the help of software, the need for human interaction has been minimized. Who knew there would be thousands of Chatbots active in 2019? Forex CRM software can manage most of the customer support functions itself and even resolve the customers' issues in realtime. This allows your team to focus more on important tasks and improve productivity.
4. Analysing the huge amount of data
In the digital age we are living, there is abundance of data. The question is how to analyse it and use it to our benefit? If you have thousands of people watching your video and clicking your ad worldwide, who would you entrust to scrutinize them all and suggest you the potential ones? CloudForex CRM! You need a CRM software that can go through all the leads and relationships automatically and suggest the best possible outcome.
5. Reducing the cost of operations
Yes, the traditional – decades old – way of doing forex broking is still available. The question is, are you ready to assign all the tasks to resources that you are paying for? If a business needs to make a choice between paying for a software and paying salaries to multiple employees, I'd choose a software. Because, it allows you to manage the operations with a smaller and more efficient team. Also, CRM bypasses all the needs for personal interactions and calls, eliminating the need of humongous teams.
Be a forex broker with CloudForex CRM
The technology has made people billionaires in just a few years. The difference was, they believed in the technology and its potential. Being a forex broker is simple, though there are rules and regulations to be followed in each country, it is still simple because the technology is at your disposal. You can apply for the licenses online and start operations in no time. Trading, especially forex trading, is an industry that is very tumultuous and unpredictable. If you think you have an upper hand in this game, contact CloudForex CRM today. Let's create a tale to be remembered!
---
---
You may also like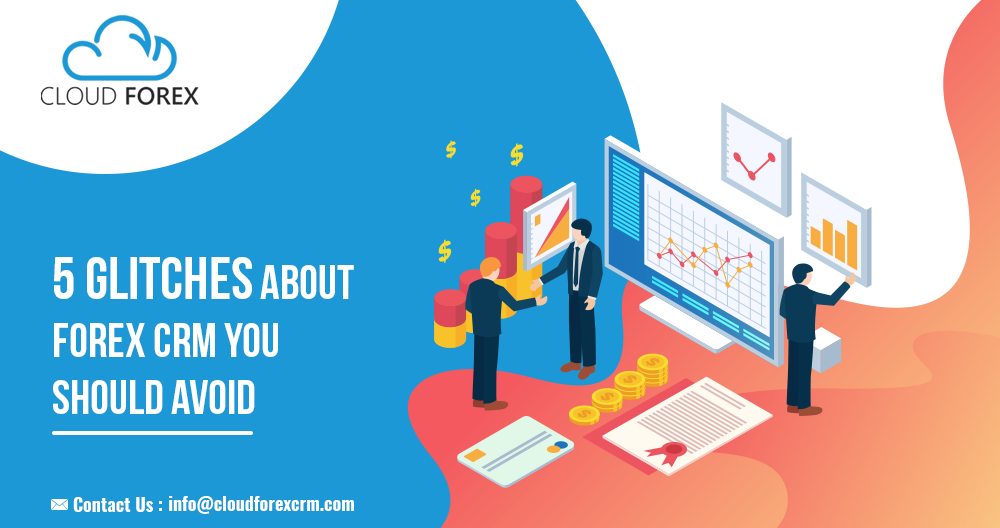 5 forex CRM glitches that you can avoid ...
What a year 2019 has been for global forex industry. Even if we don'...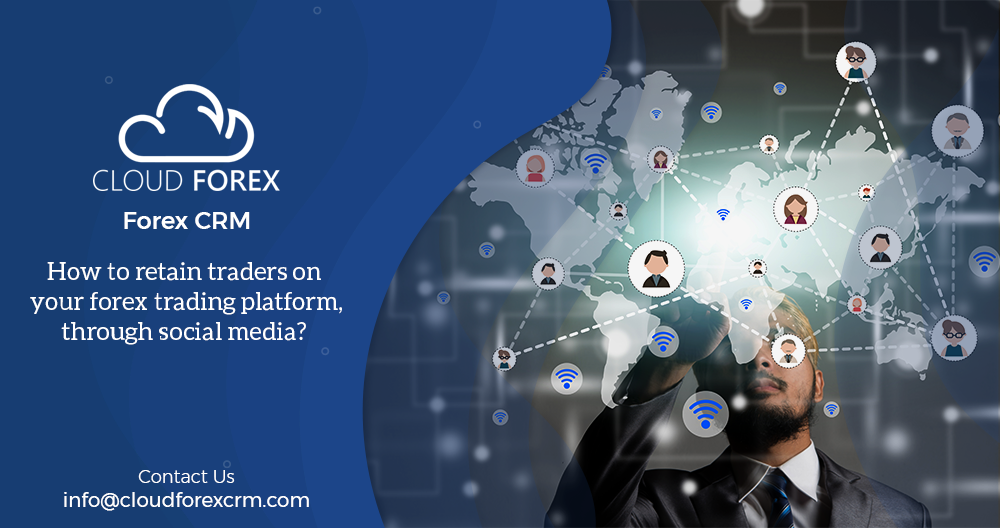 Trader retention with a retail forex CRM...
The Bank for International Settlements (BIS)'s latest triennial report says that nearly $5.1 ...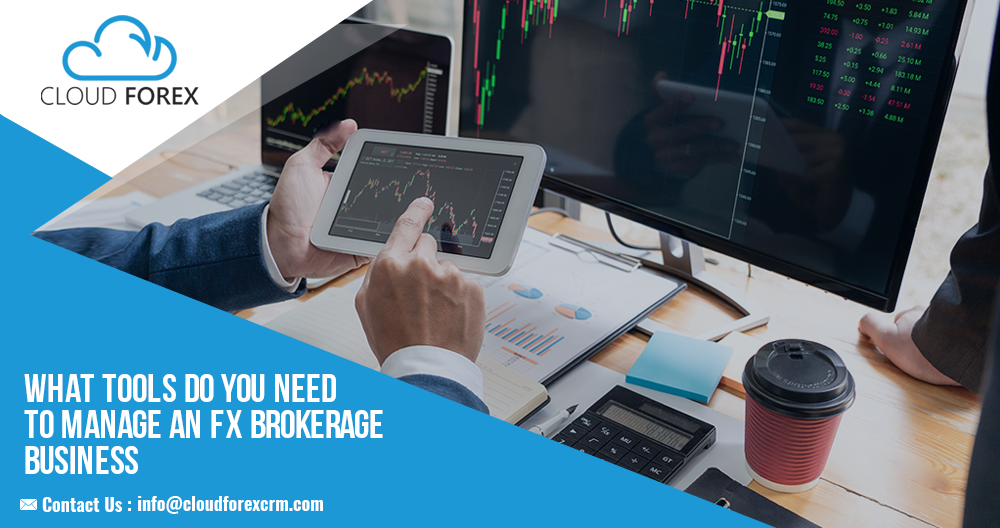 What do you need to start a forex broker...
Starting a forex broking business, though people say otherwise, is not so easy ...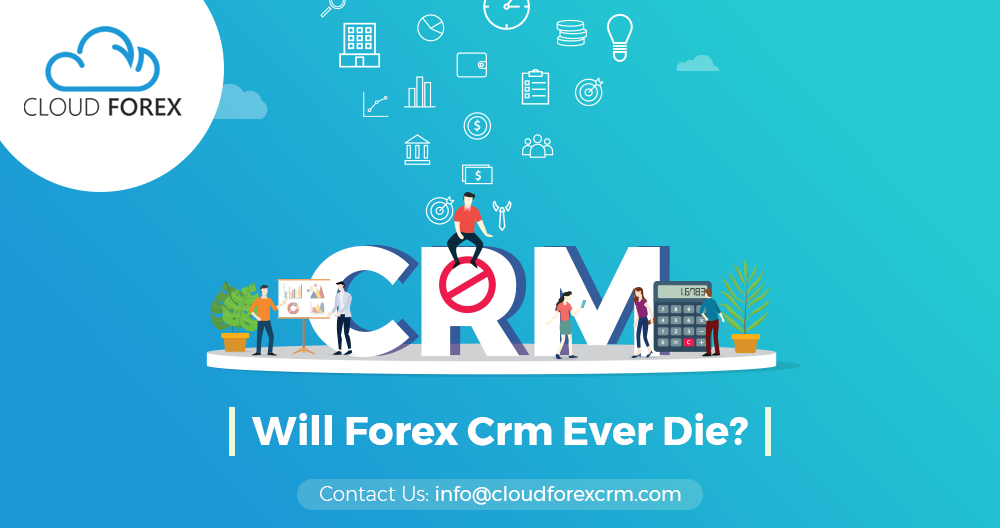 Future of Forex CRM in 2020: Latest fore...
Despite the global slowdown, the forex trading industry seems unfazed in 2019. It looks ...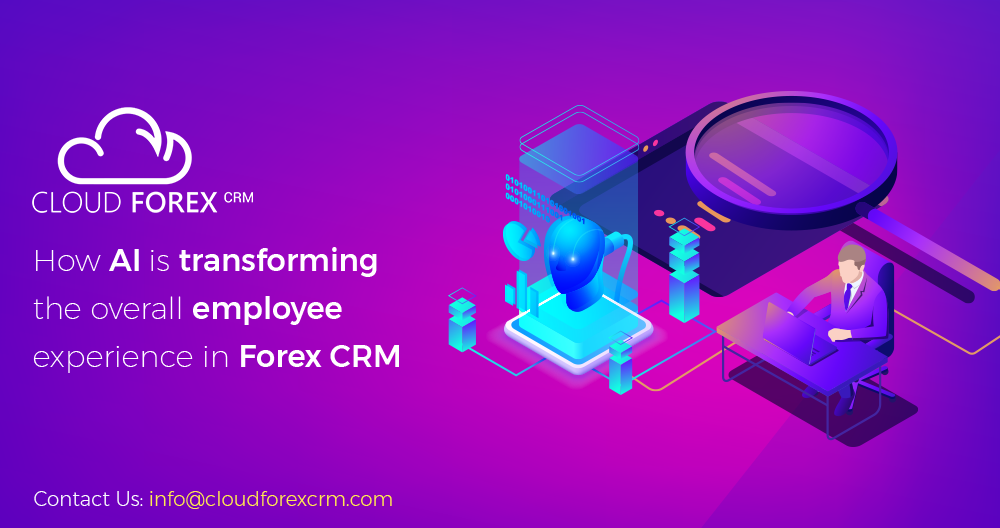 How AI is transforming the overall emplo...
First of all, we need to be clear about, why employee experience is ...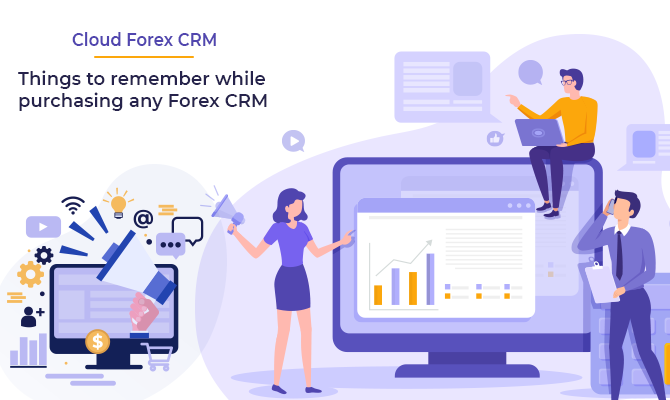 While creating a forex trading platform,...
The forex trading industry is on a song these days! More and more ...